To run a business requires creativity, flexibility and the ability to overcome challenging situations. It is the fastest way to be your boss. Making decisions here usually takes courage, forsight and determination. Then the first question which comes into mind is how can I become a successful owner? There are also many secrets to running a successful business. In this article, you will learn some of these secrets.
Expand your business with Digital Marketing
As a business owner, you'll always be in search of new ways to grow your business. There are many ways to achieve this. One of main ways to expand your business is via digital marketing. Many firms haven't been able to engage their customers online. Considering the current situation , it is one of the most effective methods of growing your business.
Meaning of digital marketing
It is the online platform for promoting your online or offline services and products.
How digital marketing works
• Stay focused on your customers.
• Ensure traffic acquisition and conversion optimization get found by using right.
• Search engine optimize strategies.
• Build your marketing strategies according to analytics.
• Develop story of your brand.
Opportunities in Digital marketing

The information and communications technology (ICT) sector is looking to fill "tech-lite" roles, such as in digital marketing.
Many businessmen says that, aside from jobs that require people with tech skills, the sector also wants to tap the experience and knowledge of specific industries and sectors.
The sector last year registered a strong growth in employment even amid the Covid-19 pandemic.
As at February this year, more than 13,600 job seekers were placed in ICT jobs, traineeships and attachments under the SGUnited Jobs and Skills Package. There remain over 18,000 of such opportunities on offer.
Digital marketing jobs requires working with partners to create courses, and with companies to make available training and attachment.
common misconception is that it is hard to get into the technology sector.
Growing an e-commerce business can be summed up in two words—digital marketing. Companies are placing their ads where eyeballs are: Instagram, Facebook, YouTube, TikTok, Pinterest and other platforms. Brands that have effective social media campaigns are seeing major returns. You need more than a good product to see a spike in revenue from digital advertisements. Many startups are losing money creating lackluster ads or failing to analyze their metrics to reach their target demographic.
5 tips to grow revenue through digital marketing
Use Relevant Content
Long gone are the days when companies needed big marketing dollars to produce advertisement campaigns. Today's social ads look less like cinematic TV commercials, and more like organic content anyone could create with an iPhone and basic editing software. Large and small businesses are using customer or influencer testimonial videos or shooting videos from their phone, adding subtitles, music and uploading the content as an ad. When done right, this approach translates to customer acquisitions.
Test out different creative assets to discover what your audience responds to. Social media algorithms favor video, so that's a good place to start. Include subtitles as most users watch on mute.
Social media has changed the way consumers speak and what they respond to. User-driven trends are here to stay, so keep up on current trends to create content consumers respond to. And a trend that goes viral on one platform (think of the rise of TikTok videos with on-screen text) will likely carry over to all social media channels.
Start Small
The last thing you want to do is go all in and spend a sizeable amount on an ad that doesn't perform. First, identify who your potential customers are through market research, surveys and by testing out audiences through Facebook or Instagram ads. Optimize your ad spend by ROAS (return on ad spend) instead of CPA (cost per acquisition), CPC (cost per click), and others, as it is often the metric that will make the most sense for your business. If your website is user friendly, the ads are compelling and visible to your demographic, sales will come in.
Hiring Right
Two scenarios can occur when startups contact digital agencies. They discover most charge a minimum $5k a month (not including the ad budget) and can't move forward. Or they hire an agency by cutting costs in other departments and see very little or no growth in sales. There are great agencies that do exceptional work and provide flexible pricing, but new businesses must be extra diligent, especially when cash flow is tight.
If you want to outsource, find someone who understands your industry. Choosing a marketer experienced in marketing pharmaceutical equipment but not your industry won't provide you with critical insight on the behavior and trends of your specific audience.
Take the time to interview potential firms or individuals to find the right fit for your industry, product and customers. Call or email current or past client references to see how they performed within their specific budget and time frame.
With the job market changing due to Covid, many marketers have gone independent and are looking for new clients. If working with a freelancer is a better option for you, search for professionals on LinkedIn and Upwork to find the right candidate.
You can learn more about digital marketing by watching videos and taking online courses but consider if it's more cost efficient to hire someone for the job. A skilled person or team allows you to focus and grow other areas of your business.
Be Involved
Outsourcing doesn't mean handing over the reins completely. You know your business better than anyone and the vision you have for your brand. When you bring on a new person or company to help with marketing and advertising, be clear about the voice, mood and aesthetic you want, but keep an open mind and be willing to test new concepts and ideas. Remember, it is okay to say "no" to suggestions that don't align with your vision. Even though you hire someone for their expertise, you always have the final say in what moves forward and what doesn't.
"Founders of companies we work with are involved in the revision processes necessary to achieve the right vision and visual aesthetic for their brand. With that comes a lot of cooperation between my team and the founder. While creative chemistry between us is an important factor, I believe an exchange of ideas is key to creating a concrete marketing strategy," says social media manager Misty Lam.
Have an Optimized Website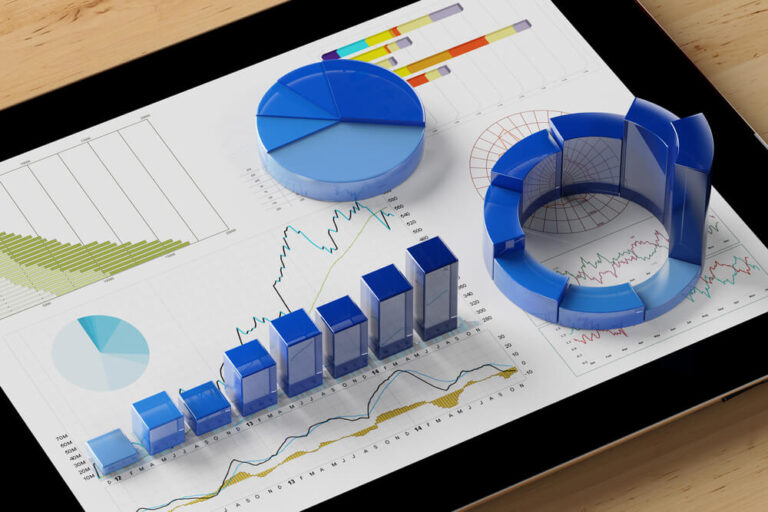 Startups will often cut corners with their website to save money, not realizing their site needs to be fully optimized for desktop and mobile devices. Most consumers decide whether they will stay or leave a site within the first 3 seconds. Your product or service must be clear with captivating images and copy to keep them engaged. Having a general understanding of how SEO works (Search Engine Watch provides an easy-to-follow guide to understand SEO) and hiring a specialist in Google optimization is essential.
"When reviewing our analytics, we saw 60% of our traffic comes from mobile, but 78% of revenue comes from desktop, indicating our website was not fully mobile optimized. We created more call-to-action buttons, divided our products into category-specific collections for easier and quicker navigation, and included customer reviews directly under our products. We also discovered that our website theme was slowing down our page, so we are changing that," says Broglie Box founder Julia Broglie.
If you are currently selling or getting ready to launch a product or service, the most impactful tool to scale your online sales is through digital marketing. Look at ads and content posted by your competitors or companies in your industry to see what is resonating with their audience and what isn't. As you review their content, read the comments. The most valuable insight is from consumers. If your ROI is positive when you start running ads, incrementally increase your ad spend on the best performing ad.
At first, testing ads, finding the right agency or freelancer and discovering what is effective is trial and error. When you find the formula that is right for your company, double down on that and you will reap the financial rewards.
During the Covid-19 pandemic, e-commerce experienced a massive boom as consumers and companies did business online with greater frequency. As a result, the internet is a more crowded shopping space than ever with the global digital ad spend projected to surpass $389 billion in 2021.
But while your niche likely gets more crowded, that's not a reason to slow down on ad spending, it's a license to get more creative with your digital marketing.
So, there are both pros and cons in this sector. If you work properly for a client, they will definitely suggest you and make you more commited in the work.